A nanny's experience. A mother's intuition.
A
career nanny and representative of placement agencies in the Bay Area for ten years, Rachel Urtiaga had a passion for the profession and genuinely enjoyed the area's brilliant nanny culture. Upon moving to the Sacramento area, she found that there wasn't a similar robust, supportive network of professionals to facilitate her transition.
Due to the struggling nanny culture, it was very common for both families and nannies to be taken advantage of, as many fell victim to misinformation or deception. She recognized the need for a local resource that could be relied upon for its respectable values and practices. With the encouragement of both nannies and families, Rachel founded her own agency on integrity, compassion, and ethical responsibility in 2011.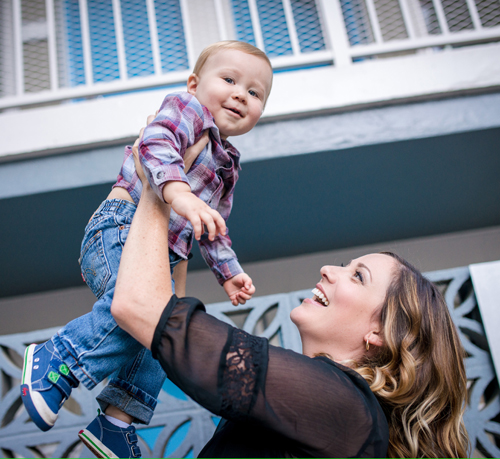 Rachel became especially sensitive to the need for reliable, trustworthy childcare when she became a mother herself. She personally employed a Newborn Care Specialist, who ultimately empowered her and eased the transition into motherhood in those first precious weeks with her son. Rachel additionally finds nannies to be an invaluable addition to her family, as she is a busy working parent. Rachel's maternal instincts have helpfully served to enrich her intuition as a placement specialist.
To ensure that the agency continues to exemplify its founding values, all of the agency's practices are distinctively personal, comprehensive, and wholesome. Client families are educated and offered knowledgeable support as they learn how to responsibly employ a nanny. Nannies are thoroughly vetted and coached, as the agency's team must feel confident that all of its childcare professionals are fully prepared to manage every aspect of the field. With a profound sense of understanding and empathy for all parties, the agency's team is able to create the ideal specialized matches.
The agency has grown extensively over the years, as Rachel's dedication to nurturing and cultivating the local nanny culture has ultimately benefited the entire community.